How to Landscape a Terraced Garden
Building a terraced garden is a great way to use that hard-to-use land on a hill. If you have a sloping backyard, it is relatively easy to landscape a series of terraces with inexpensive landscaping supplies. You can use the terrace for a flower or vegetable garden, or just plant grass to prevent soil erosion. The method outlined below works best for soil that is not extremely rocky. All you need are wooden railroad ties, long metal stakes, and seeds.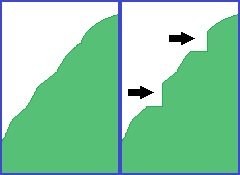 To create the terraces, first dig a series of horizontal trenches along the hillside. This is where you will lay (and layer) the railroad ties. The railroad ties will serve as the barriers for each terraced level.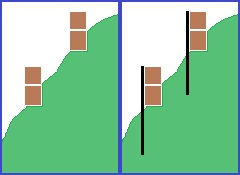 Next, lay and layer the railroad ties in the trenches. Secure them to each other and to the ground by hammering stakes through the wood. Secure the terrace barrier by hammering long stakes in front of the barrier. Depending on how steep your hill is, you may need to stack 2 or three layers of wood to landscape a terrace. The stakes should be very long so that they are not easily dislodged from the soil, and you should place them about 2-4 feet apart along the side of the terraced hill.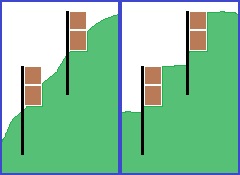 The next step is to fill in the gaps and depressions with more soil so that you have a level area to plant your garden. This makes the landscaping terraces more stable.
© Had2Know 2010