The famous Hanging Gardens of Babylon were located in present-day Iraq. They were built in 600 BCE by King Nebuchadnezzar for his wife. They were later destroyed by earthquakes.

Garden Articles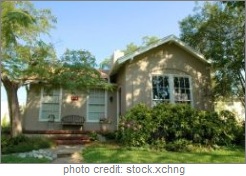 Tips for Planting Grass in Clay Soil

Hard clay soil is the bane of home owners and gardeners who want nothing more than a green turf to call a lawn. Grass is an ideal ground cover because it is soft enough to sit on, yet hardy enough to withstand foot traffic. Unfortunately, soft, lush, green grass does not grow easily in soil with a high percentage of clay. Nonetheless, there are several tricks for transforming a dusty patch of hard clay dirt into an inviting, grassy yard.