business: n. a profit-seeking endeavor, the act of being engaged in trade and commerce. from the Old English bisignes.

Business Articles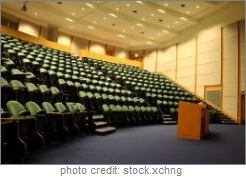 How to Bottle and Sell Your Own Hot Sauce

Hot sauce, barbecue, and salsa are classic condiments; we put them on steak, fries, hamburgers, eggs, Mexican food, and many other dishes. Many people prefer to make their own hot sauce, salsa, or barbecue sauce from secret family recipes, rather than buy it from the store. If you have amazing hot sauce recipes that your friends are always trying to copy, you can make a lot of money by bottling and selling your own sauces. You can sell barbecue sauces and salsas on a website, at street markets, or even distribute your hot sauce to grocery stores.