How to Pave a Brick Walkway
Outdoor walkways and paths make your yard more inviting, increase your home's value, and make large yards easier to navigate. A durable brick path can also protect your lawn from children and dogs who often create their own paths in the grass. Paving a brick walkway is a project you can do yourself over the summer, when the weather beckons homeowners to landscape. To lay bricks outdoors, you will need 2x4 or 2x6 wood beams to make the frame, and plenty of cement and bricks.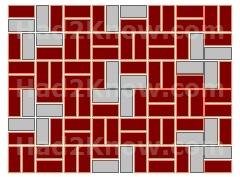 Use a map of your property to plan out the path. Consider the patio, garden, driveway, or other area that needs a connecting walkway. Also plan the brick pattern and estimate how many bricks you will need to pave a walkway.
In your yard, dig out the area where you will lay the brick walkway. Make the trench about 6 inches deep and about 4 inches wider than the planned width. Along the length of the trench, line the inside edges with 2x6 boards laid on their narrow sides. Across the walkway, lay 2x6 or 2x4 boards on their broad sides every 8 or 12 inches. These boards should span the width of the trench to keep the side boards in place. This serves as the frame for the brick walkway.
Once the walkway frame is in place, trowel a 2-3 inch thick layer of cement or concrete as underlayment for the bricks and mortar. Let the base cure over night. Before setting the bricks with mortar, arrange them inside the frame, on top of the cured underlayment to test the brick pattern. See if you need to adjust the spacing or cut any bricks.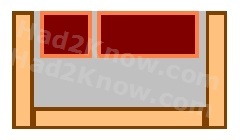 Set the bricks with cement mortar or concrete. Starting from one end of the path (usually the front door), trowel a thin layer and set the bricks into place according to the walkway design, then go back and fill in the spaces. Lay the brick walkway about 2 feet at a time.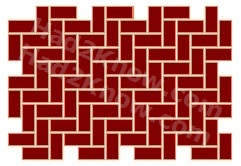 Let the brick path dry completely over night. If necessary, cover it with a tarp to keep out moisture. To keep plants from growing in the cracks and tearing apart your hard work, trim the grass along the sides of the path and apply weed killer periodically.
© Had2Know 2010